Is it time for your Autumn Clean?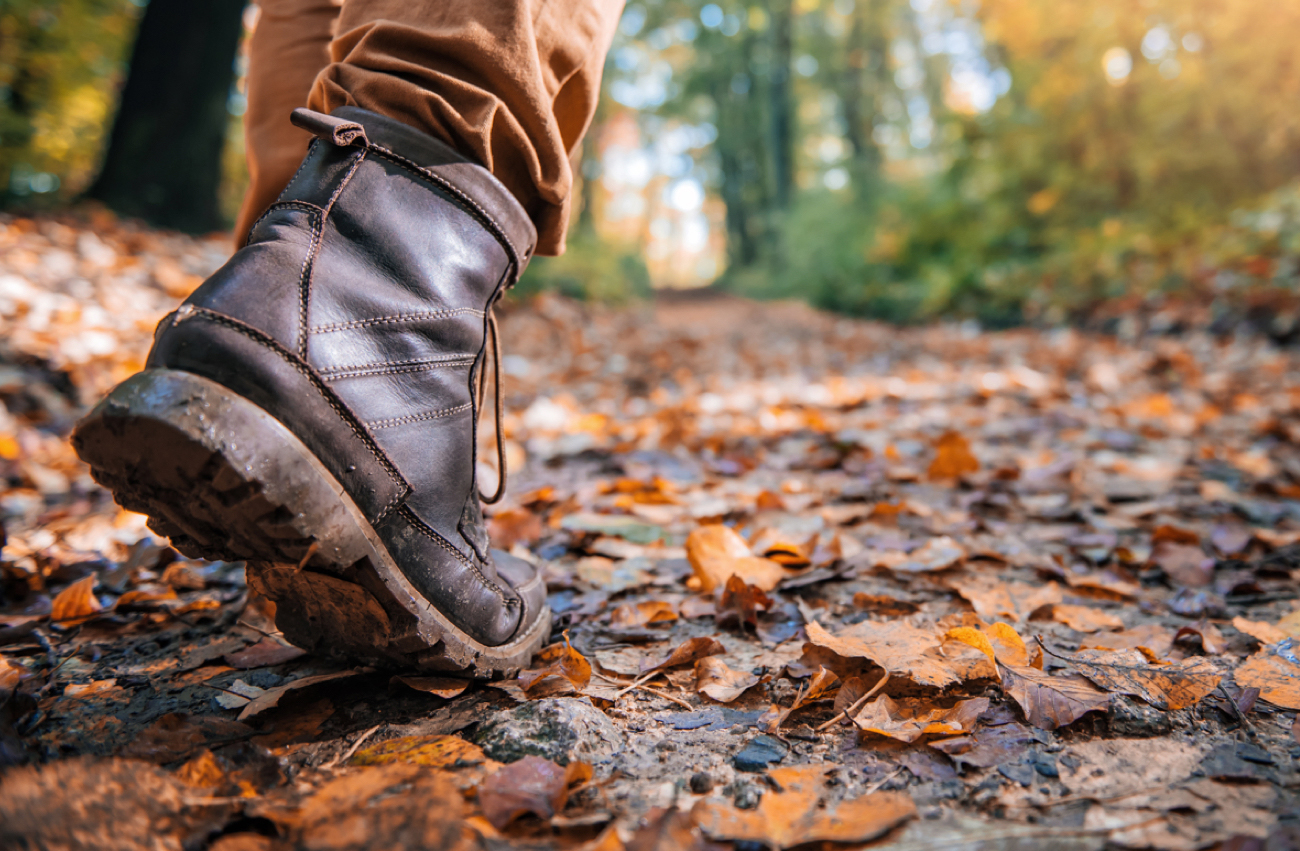 We've all heard of a Spring Clean, but have you ever considered an Autumn Clean? Autumn is an essential time to give your home a deep clean. Falling temperatures outside, radiators heating up, combined with windows being closed, provides the perfect conditions for your home to harbour dirt, dust, germs and harmful allergens. With the festive season just around the corner, why not use this time to get your home prepared?
Clear those cobwebs
It might almost be Halloween but that's no reason to leave dusty cobwebs in the corners of your home. An extendable duster can help you clear them away but if you don't want to get up close and personal with creepy crawlies, using a lightweight cordless vacuum cleaner with a dusting brush attachment such as the VAX Blade 2 Max will whisk the cobwebs away.
Remove muddy paw prints
Autumn is a wonderful time to enjoy long walks outside and kicking up crisp colourful leaves but it's also a wet and muddy season, meaning muddy paw and foot prints are traipsed into the home. To tackle this, the VAX Platinum Power Max carpet cleaner has a pre-treatment wand to allow you to spray a jet of cleaning solution directly on the stain before cleaning your carpet. Perfect for removing localised stains such as trodden in mud.
Prevent Winter bugs
Cold weather is synonymous with coughing, sneezing and winter bugs. Make sure to cleanse surfaces in your home with antibacterial cleaners to help prevent them. If you want to remove bacteria from your carpets and upholstery, the VAX Platinum Power Max Carpet Cleaner removes up to 93% of bacteria when used with the VAX Platinum solution to leave your carpets looking clean and smelling fresh.
Keep fresh air flowing
It may be cold and wet outside but try to keep your windows open as much as possible during autumn for ventilation. Warm and moist environments are the ideal places for germs to grow.
If you have an air purifier, such as the VAX Pure Air 300, it has been working hard over the summer, collecting pollen, dust and bacteria so now is a great time to replace the filter. And Winter won't give your Air Purifier a rest. There may be less pollen in the air, but indoor air can be 10 times more polluted than outdoor air*.
Check smoke/carbon monoxide detectors
Although not a cleaning task, it is important to check that your smoke and carbon monoxide detectors have working batteries and replace them if not. Add this check into your regular cleaning routine for peace of mind.
Clean your oven
Get ready for the festive season by deep cleaning your oven. In a small bowl, mix ½ cup of baking soda with a few tablespoons of water until you have a spreadable paste. Coat your oven, paying extra attention to any particularly greasy areas and let it sit overnight. Wipe the paste off with a damp cloth and spray a little white vinegar where you see baking powder residue. Do a final wipe down to get the oven clean and shiny**
Or if that sounds too much like hard work, the Vax Steam Fresh Power Plus has a versatile set of attachments and with the use of steam detergent, helps to break down grease and grime faster than steam alone.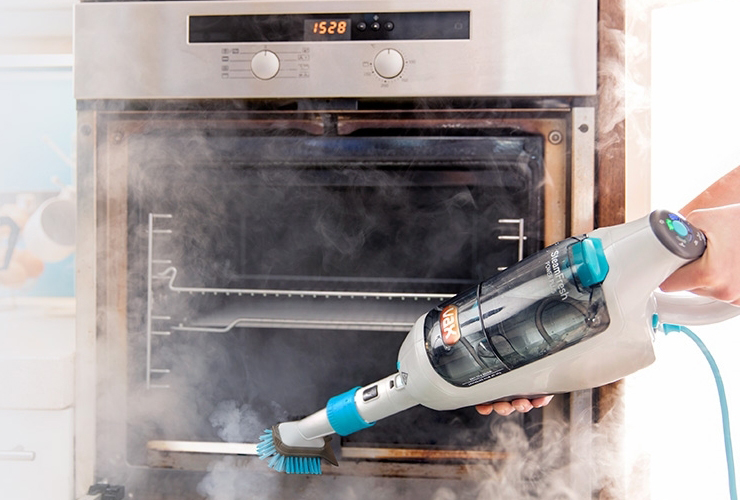 * According to a report by The Royal College of Physicians
** The Kitchn – How to clean an oven