How to keep your home workspace clean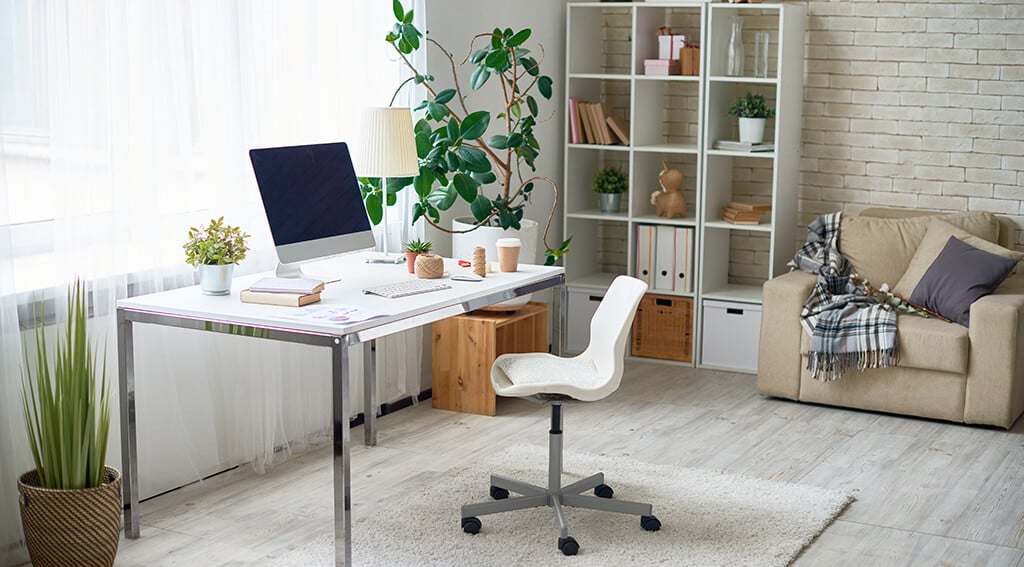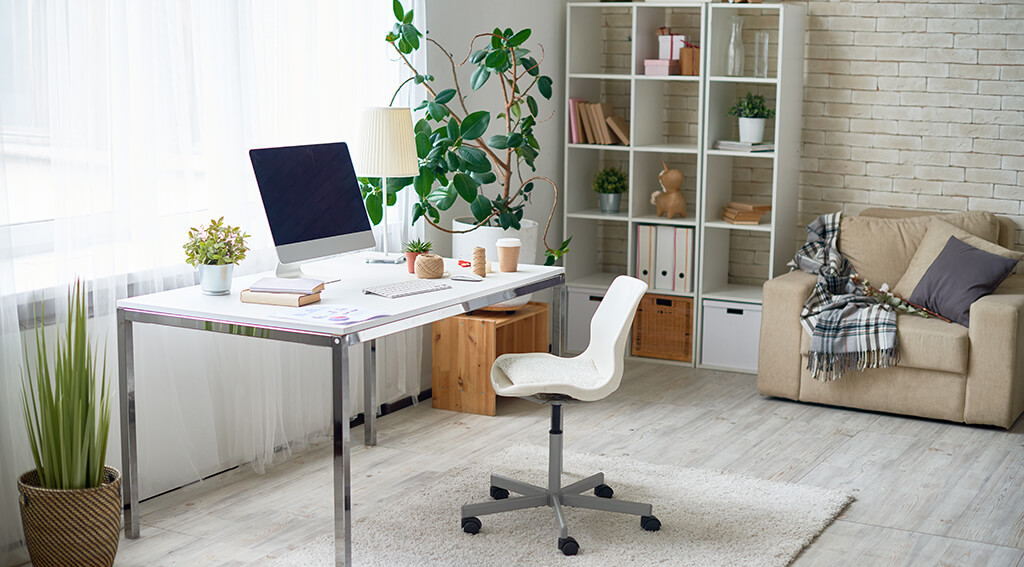 As we spend more time working within our homes the more time there is for clutter, dirt and dust to appear as we focus in on our daily tasks, rather than paying attention to our regular cleaning.
It's important to keep your workspace organised and clean, as this can have a tremendously positive impact on your productivity. Plus, our desks are the perfect host for bacteria to flourish, so keeping on top of cleaning is essential. We've pulled together some helpful tips on how to keep your home workspace clean.
Get Organised
A well organised desk can increase productivity, improve focus, and reduce stress. But when working from home things can get a little messy from time to time, so it's important to keep an eye on your workspace cleanliness.
First, declutter your workspace. Spend a few minutes every day to sort through the untidiness. Get rid of any wastepaper and broken pens, and don't forget take the coffee cups, dishes and plates back to the kitchen that didn't make it the day before.
Next, organise your office supplies. Make sure that you have a dedicated space for your pens, scissors, stapler, and notepads. Designate a section of your desk to these key items, this could be a drawer, a container, whichever works for you.
Finally, tidy those leads and cables. You can tuck them in or use cables ties, either of which will help to avoid trip hazards and tangles.
Clean Up
Failing to properly clean your desk can regularly encourage germs to breed, so it's important to regularly tidy up your workspace.
To clean your desk, take everything off and give it a good wipe down with some antibacterial wipes. Along with this remove items from your drawers and clean the insides as well.
Electronics can gather dust and attract germs, so take some time each week to clean your computer, keyboard, mouse, desk phone and printer. But be sure to use a cleaner specifically made for your electronics so you don't damage them.
Freshen up your floors
For those hard to reach areas around your home workspace we would recommend using the Vax ONEPWR Blade 4 Cordless Vacuum Cleaner. Vacuuming will be a breeze thanks to it's cordless convenience and with the ability to turn into a handheld.
While working from home accidental spills are bound to happen on your floors. It's best to treat spills early, but with your hectic work schedule you might think about putting off cleaning the stain until later in the day. With the new Vax ONEPWR SpotlessGo Cordless Spot Washer you can get to work quick on unexpected spills and stains, plus when combined with Vax ONEPWR multi-floor solution it kills over 99% of bacteria at the same time.
At the end of the week when work is over you may want to freshen up and deep clean your workspace floor. To tackle this why not try the Vax Platinum Power Max Carpet Cleaner. The Pre-Treatment wand allows you to spray a jet of cleaning solution directly on the stain before cleaning your carpet, and the XL brush bar and patented SpinScrub technology tackles deep down dirt.
Or if you have hard floors you could try the Vax ONEPWR Glide Hard Floor Cleaner. This great bit of kit takes the effort out of cleaning hard floors because it vacuums, washes and dries at the same time. Also, combine Glide with Vax ONEPWR solution and kill 99.9% of bacteria*.
Freshen up your chair
Your office chair goes through a lot. Common daily occurrences can include spilt coffee or the stray bit of sauce escaping from your lunchtime sandwich, and before you know it your chair has accumulated unwanted stains. The Vax ONPWR SpotlessGo Cordless Spot Washer can help deal with these spills and stains on your chair upholstery. For any plastic parts of the chair like arms and legs, give it a quick wipe down, and don't forget to clean the wheels so dirt doesn't get ground into the floor.
* When used with ONEPWR Multi-Floor Solution.