Help! My Vacuum Cleaner Smells
There's nothing like a clean home after vacuuming, but one thing you may notice after using your vacuum cleaner for a long time is the smell. This is more noticeable with older vacuums where dust and dirt accumulates in the waste bin and can start to smell if unchecked or not maintained, leaving a fusty smell in the air. This can be even more noticeable if you own pets, with dog or cat hair causing the smell every time you vacuum.
Even after emptying the dirt bin, you may find the smell persists, so we'd like to share some tips to solve this issue and leave your house smelling fresh after every vacuum.
1. Vacuum granules
The quickest solution to getting rid of those smells is to use scented vacuum granules. Simply pour the granules onto the floor and vacuum them up so they act as an air freshener inside the dirt bin. You'll immediately notice the difference after first use and you can also find various scented vacuum granules right here on vax.co.uk
---
2. Clean the dirt bin
We don't mean just emptying the dirt bin, but giving it a good rinse and scrub! Using some washing up liquid can remove the established dirt lining the container, which after multiple vacuums can begin to fester and be the main cause of the smell.
---
3. Replace the filter
The vacuum filter will stop all the fine particulates and dust from getting into the inner workings of your vacuum, but can also store a lot of the odour causing material. We advise replacing your vacuum filter every 6 months to maintain performance and to prevent those smells. Alternatively you can wash your existing filter under a tap to remove some of the fine particles.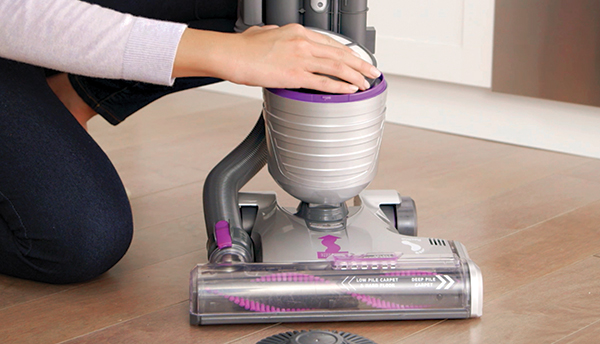 ---
4. Clean the brush bar
If your vacuum cleaner comes with a motorised brush bar, then after a lot of use, this can become clogged up with pet hair, which will also give something for the dust and dirt to cling onto. Try cleaning this when you notice it getting clogged up.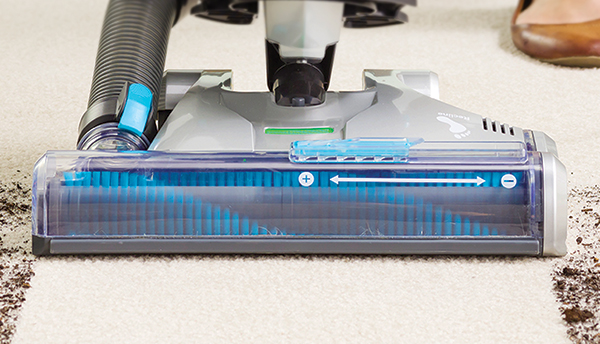 ---
If the smell persists, you might want to consider washing your carpets with scented carpet shampoo, which will clean deep down into the fibres and remove odours at the source.