Cleaning Hard Floors in Winter
You either love or hate winter. There are people who love to wrap up warm and begin to count down to festivities and then there are people who can't stand the cold and long for the summer sun once again. Either way, there is always one constant during these months; dirty floors. Along with the wet and frost comes mud and dirt carried in from shoes, which never seemed to be a problem in summer but is more noticeable now.
Whether it's the hallway or kitchen, your hard floors will be the first place you find the mess coming in, especially lighter coloured floors. Tiles, parquet and sealed hard floors are the main culprits, retaining dirt in the small crack and crevices of their textured surfaces. If left, these areas can breed bacteria hazardous to health.
You may think mopping will solve the issue, but this method reuses dirty water from the bucket, which can spread germs around even more. For a truly clean floor, you'll need something that can be sure to kill bacteria, combining heat and solutions to get the job done. This is where steam cleaning steps in, avoiding dirty mop water altogether.
Why steam?
Vax steam cleaners and vax steam detergent kill 99.99% of bacteria, whilst keeping your house smelling fresh and looking clean.
Clean water tanks
The traditional method of mopping your floor reuses dirty water from the bucket, whereas our steam mops come with in-built tanks which passes clean water through heaters to deliver a burst of steam directly to the floor every time. Simply fill up the tank with water, attach and clean.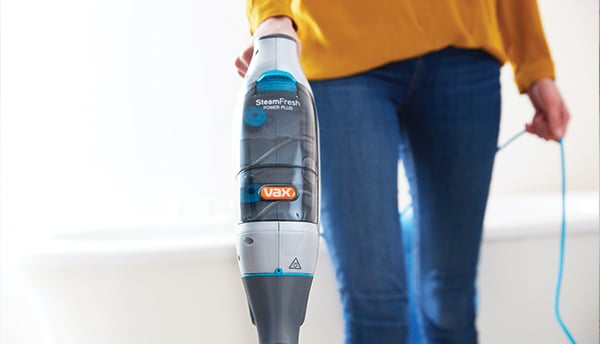 ---
Not just water
You can use water on its own to deliver improved cleaning power to your floors, but for an extra boost to killing bacteria you can mix the water with a hard floor cleaning detergent. This not only kills germs but leaves the room smelling fresh.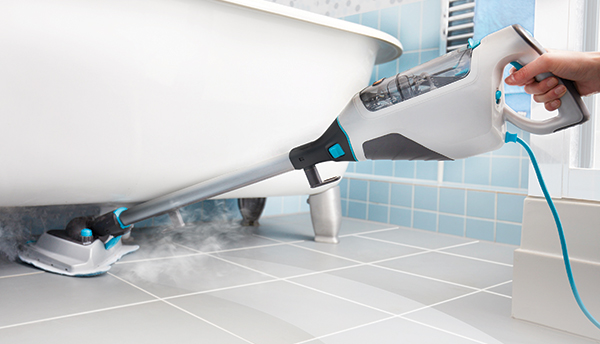 ---
Changeable Mop Head
Rather than keeping the same old mop head, our Vax steam pads are washable for hygiene, money saving and convenience. Should you want to replace them we have a variety of different micro pads to choose from for your required cleaning needs for example these are great for pet hair!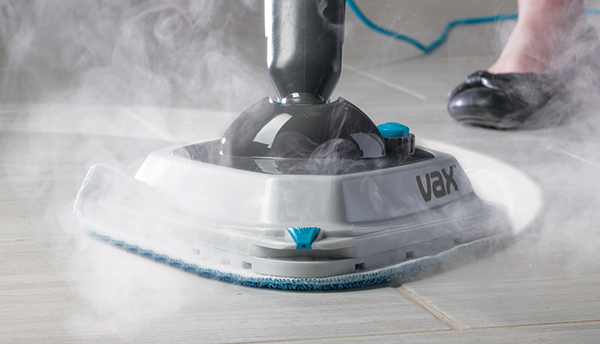 ---
More than just clean floors
Some of our steam cleaners come with a detachable handheld cleaner, allowing you to steam clean hard to reach places and tough spots like tile grouting, oven hobs and counter tops, giving a spotless finish to your kitchen or bathroom.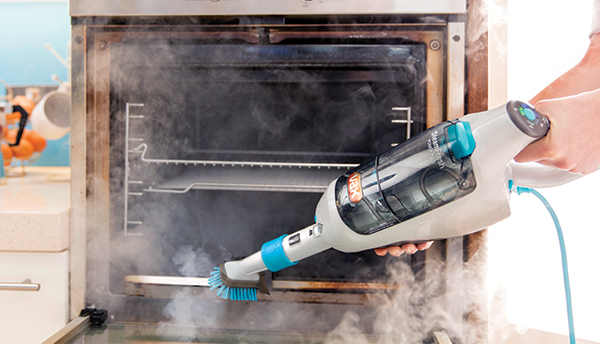 ---
Get your floors clean this winter
In preparation for winter, Vax have a great offer on the Steam Fresh Power Plus steam cleaner to help kill germs and bacteria in your hard floor surfaces. Save over £50, but hurry because the offer ends 31st October 2017. Discover the Vax Steam Fresh Power Plus